Shout-out!

Okay, Yanda's officially my favorite. D is driving the Yanda/Asagi train, and I think I'm about to climb aboard. I really didn't have any ships, and kind of wanted Jumbo to get the girl, but... yeah, Yanda/Asagi.


Also, when shopping for D's thing on ebay, I got this for me: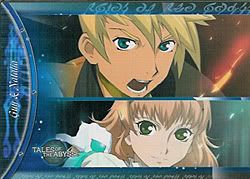 Even the trading card people put them together!