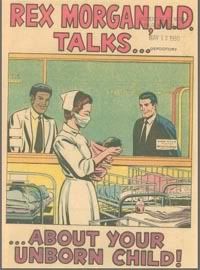 CREEPY! I don't even know what's creepiest--Rex lurking like he's here for the babies' souls, the ellipses and exclamation point that make it look like a poster for a 50s drive-in horror flick, or just the general uneasiness that Rex would talk to me about anything involving my lady business.

But then I read it.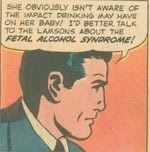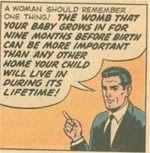 And I decided this is the most awesome thing I have ever seen.

Yes, it's a real thing. I told D, there's no way this is from 1980. He reminded me that 1980 was a long time ago, longer than I seem to think it was. I just said that I can't believe something from my lifetime looks like it's from the 60s. He said 1980 is closer to the 60s than it is to today. Now I'm really depressed.