Ugh, I suck. I think it's only two real books for August, plus three manga.


The Naked Marquis by Sally MacKenzie
By the Time You Read This by Lola Jaye


Rasetsu v9
Dengeki Daisy v5
Tales of the Abyss: Asch the Bloody v1



I'm giving MacKenzie's series one more shot, basically because I already got the next one through swap and I'm pretty sure Robbie won't descend into total lameness like Charles did. He was just as bad as James. Be cooler than that, Charles!

I just wasn't in much of a reading mood this last month. I have two other books I've started but can't get into. It sucks, because one of them is about Mary Tudor and Charles Brandon, so I should be all about it, but it's so damn dry. I've been trying to read it for almost three months now.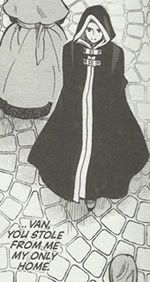 I did love Asch's emo cloak.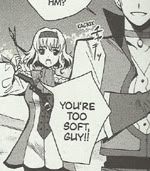 That's not what you said last night.