Four books and two manga in February. I've been able to read during D's pt appointments.
The FitzOsbornes at War
by Michelle Cooper (a book with more than 500 pages)
The Girl Who Fell Beneath Fairyland and Led the Revels There
by Catherynne M. Valente (a book with non-human characters)
Life Drawing for Beginners
by Roisin Meaney (a book set on a different continent)
Kitchen
by Banana Yoshimoto (a book at the bottom of your to be read pile)
Strobe Edge
v7
Otomen
v17
If nothing else, this bingo thing will force me to go through my TBR pile (I don't have a literal pile, but I do have tons of books I've picked up at used bookstores, on bargain tables, or through paperbackswap.com that I then never read. I'm going to try picking books to fit the categories based on what I've already got. Since there's no literal pile, it's hard to know what would be on the bottom, but I've had
Kitchen
forever--I sometimes stick receipts in books to use as bookmarks later, and the receipt says I bought this one in 2001.)
I was going to complain about the end of the FitzOsbornes trilogy, but it's been over a month since I finished it and I don't care anymore.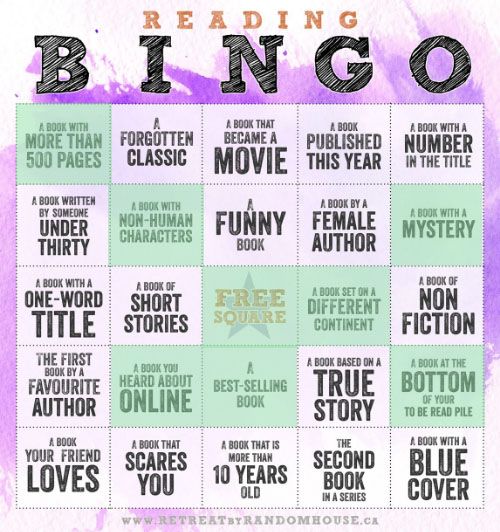 Tags: books 2014
Current Mood:

blah
Current Music: all you need--sofia the first soundtrack