The other disappointments prepared us to make this jump. Being sixth to see a brand new listing that had everything we were looking for, having our agent say there were no offers that he knew of but there were EIGHT more showings scheduled for today---after seeing it yesterday, we said, bam, we're not waiting, let's write up a full-price offer and get their attention.
There was a little back and forth over some small issues (their SPD said the brand new stainless steel fridge was included, but oops, that was a mistake, oh, and same with the security system, our bad) that they offered to knock 1k off the price for misleading us on what was included, but this morning we signed the contract.
The price is a little more than we originally planned, but check out this f'ing back yard: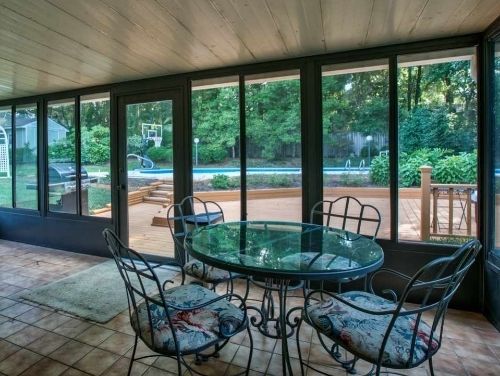 A sunroom, a deck,
and
a damn pool. Welcome to Florida.
Let's hope the inspection and financing don't create any hiccups and we are moved out of this shabby apartment by mid-August.
Current Mood:

hopeful
Current Music: 100 days--shades apart