My isidewith.com results. To the surprise of no one, Hillary came in dead last at 21%. Even old Bernie got a 24% match.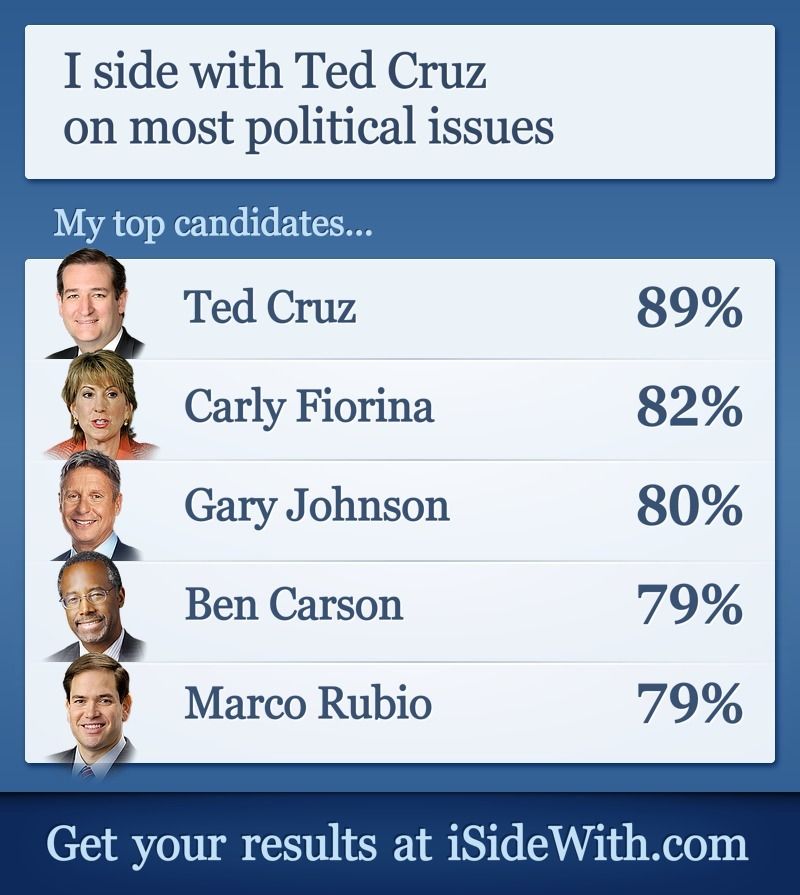 Your ideology...

Libertarian

Your political beliefs would be considered moderately Libertarian on an ideological scale, meaning you tend to support policies that promote social and economic freedom.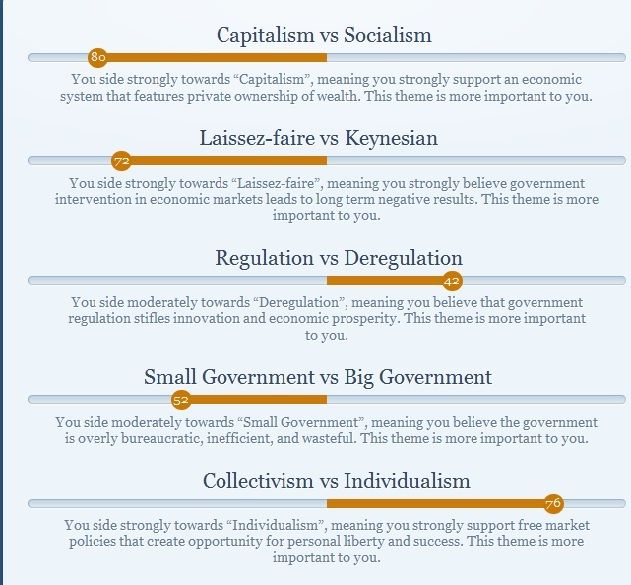 I call myself a capitalist and a conservative and prefer the term "Republitarian" even though I vote Republican because, well, that's the two-party system we have. But the two-party system doesn't work, because these are the choices we end up with. D and I have both agreed that if Trump is the "Republican" nominee, we are voting Libertarian. And not looking back. Because the system is broken.