JMJ, it's October. I hope there's half as many good shows are there were this summer. Arbitrary ranking subject to shuffling:


Cheer Danshi (Winner: Best Ending Sequence)
ReLIFE (Winner: Best Use of a Piano Soundtrack Since Mr. Rogers)
Shokugeki no Souma Ni no Sara
Handa-kun (Winner: Sakamoto Done Right)
Binan Koukou Chikyuu Bouei Bu Love! Love! (Winner: Most Improved Show)
New Game!
Nejimaki Seirei Senki_ Tenkyou no Alderamin
Orange (Winner: Most Depressing Show)
Amaama to Inazuma
Kono Bijutsubu ni wa Mondai ga Aru! (Winner: Better Than The First Episode Let On)
Battery
Love Live! Sunshine!!
Tales of Zestiria the X
B Project Kodou Ambitious (Winner: Most WTF Ending)


As random as the two episode commercial for the next game was in ToZ, at least Guy and Natalia's son was nice enough to make an AU crossover appearance for us.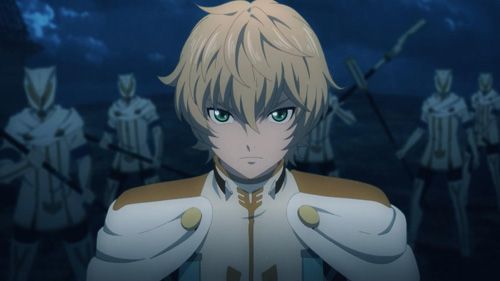 Seriously, you know how Shawn said that Riley is Cory with Topanga's hair? This kid is totally Guy with Natalia's eyes. Forever, this is what I'll picture their kid looking like.


And I got my doujin the other day. It's super adorable! Even D thought so, and said I should find someone to draw a manga version of HF. Dude, I so wish.

I need to get on the next chapter. There's no time! I get home, eat dinner, watch a couple hours of TV, go to bed, get up and leave the next day. How do people work and have lives at the same time???