I never could find Take Your Marks with English subtitles, so I ended up watching with Spanish subtitles. Yeah, it's been 25 years since I took Spanish, but I got the jist.
What I really learned was: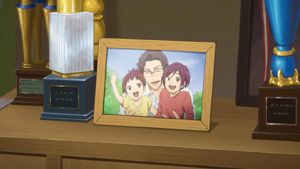 1. I would watch a whole season of just
Jim Henson's Matsuoka Babies
2. Or a whole season of just
The Family Matsuoka at Home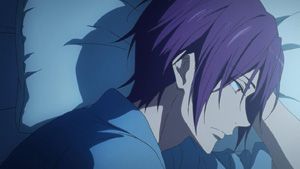 3. Or a whole episode of just Rin in bed. Not, like, in a creepy way, but... I guess there only is the creepy way.
Also: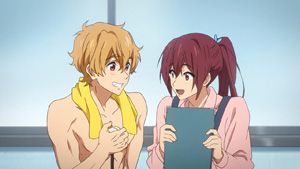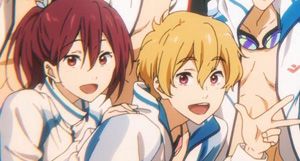 #stillshippingit
. (Look where that hand is!)
And: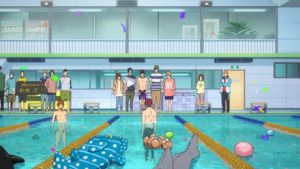 Happy to see Miho at Rin's send-off party.
#stillshippingit
And that she was so impressed with his driving. Yes, you're impressed with all of his skills, aren't you? I know.
See you next stage!
Tags: free!
Current Mood:

excited
Current Music: summer's not hot--selena gomez