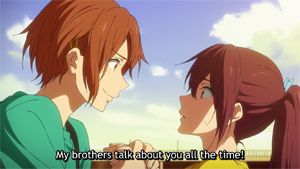 So Gou actually did find her soulmate among the Mikoshibas. Unfortunately for the boys, it's Isuzu. Momo is like "wtf just happened", while Nagisa is totally cool with it.




Miho: The former desert of Tokyo is now a city of hope.
Me: Dang, there is a long deep story inside Ama-chan.
D: Sounds like someone found the dead end in Tokyo.

Keep on living, but you'll never leave alive!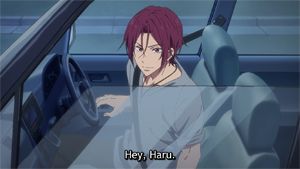 "Hey, Haru, get your ass in the car. This is my chance to see Miho while she's all nostalgic and contemplative."

Add "Rin Driving" to things I could watch all day.




Not the way you run, Haru.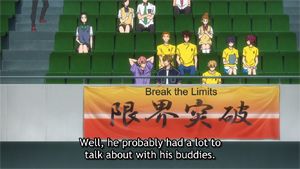 Hey, is that Hana-chan back there? I don't think we've seen her all season. I was shipping her with Momo.




Given that the movies were basically required viewing for much of this season to make sense, it sucks that Funimation just sat on them all this time. I'm glad I got to see fansubs, even if I did have to watch Take Your Marks in Spanish. And I'll definitely be rewatching when my DVD set comes next week.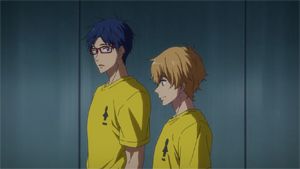 Yeah, I would have liked to see more about how Nagisa and Rei are dealing with being seniors rather than getting a big scene with Asahi, because really, how much are you going to remember about meeting someone six years ago or whatever? How necessary was that compared to this friendship we've been invested in?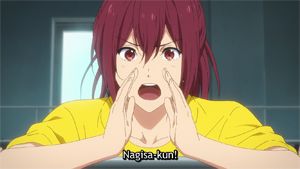 She loves him so much. This ship is for real canon.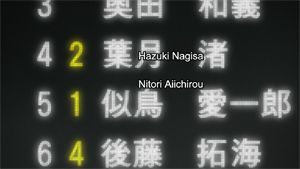 Bullshit. Sorry, Ai-chan, but bull. shit.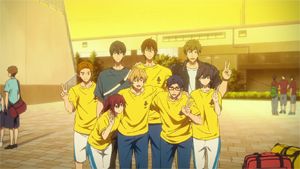 Yep, you get that arm around your boy, Gou-chan! And you got Haru to look at the camera!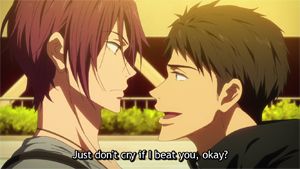 Whoa, personal space Sou-chan!

"No, you're gonna cry when I officially leave you for Miho. Or Natsuya. I'm not sure yet. L's really conflicted right now."